In 2021 we developed this new model of four wheelers specially for American youth for outdoor fun.
About the manufacture
Highest standard quality control factory made this product safety and easily for Kids Learn to Ride. We've been in Powersports industries for 28 years and are capable of manufacturing high quality safe atvs / utvs varies from youth outdoor fun use to adult adventure use.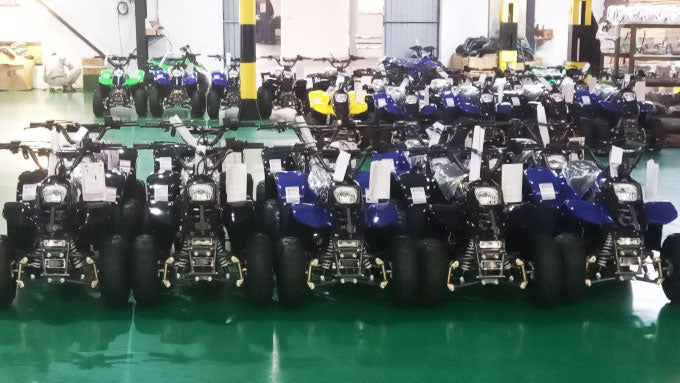 Overview of the vehicle
Ideal for Educating Early Riders. ATV Dimension : 48.8"×32.7"×28", for 8 years old or above.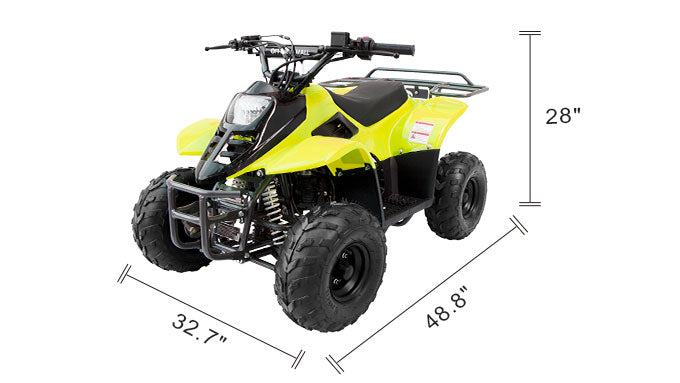 14.5x7-6 off-road Air-Filled Strong Rubber knobby tires, steel rim.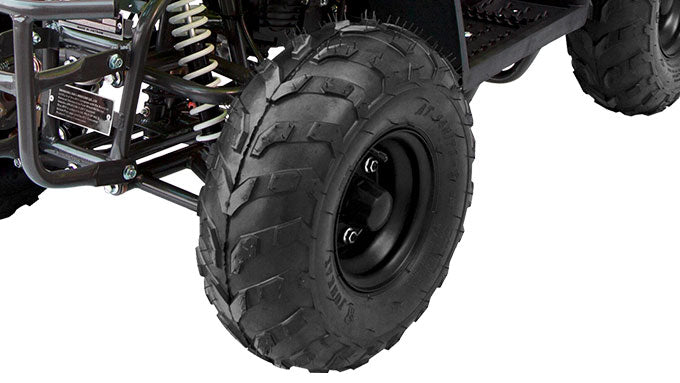 Headlight and tail light designed for both elegant look and safe night driving.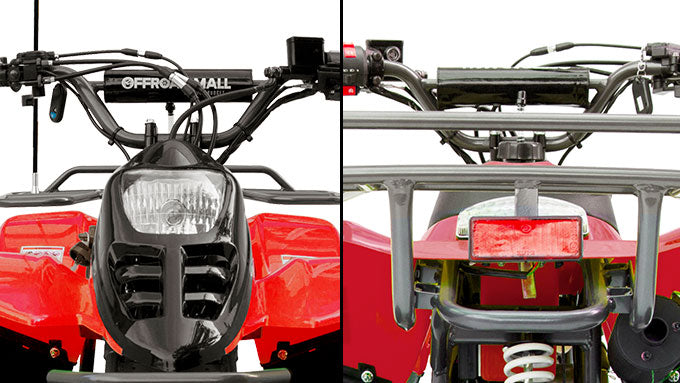 Max Speed 34mph with speed limiter / governor for learning purpose. Parents can adjust the machine's speed to fit their kid's skill level and comfort.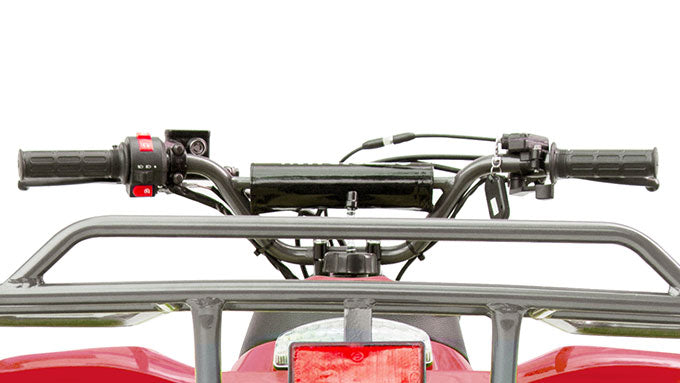 Both front and rear suspension with spring shock delivers smooth ride.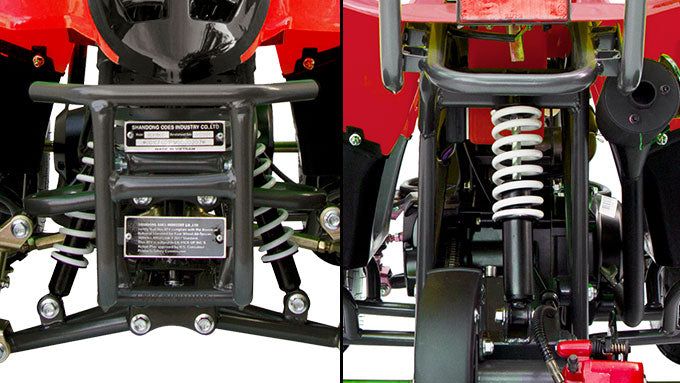 Front Drum and rear disc brakes for ultimate stopping power and added safety.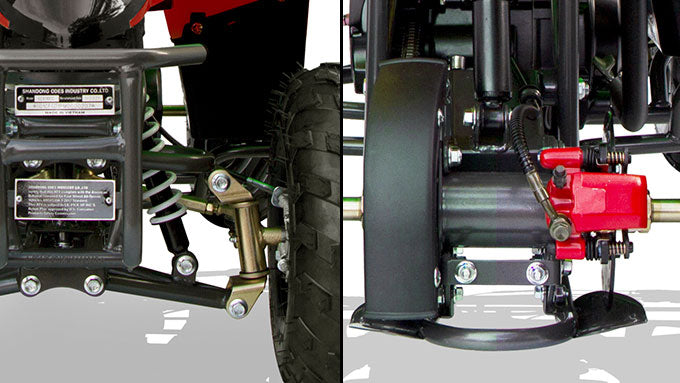 Comes with front Bumper Supplies protection against injuries in impacts.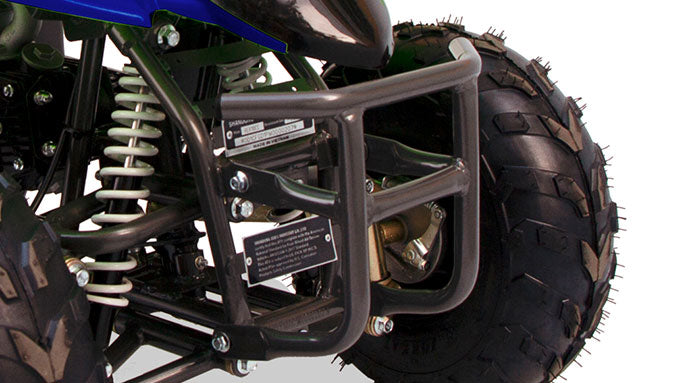 Rear luggage rack is a fantastic upgrade for carrying anything in need.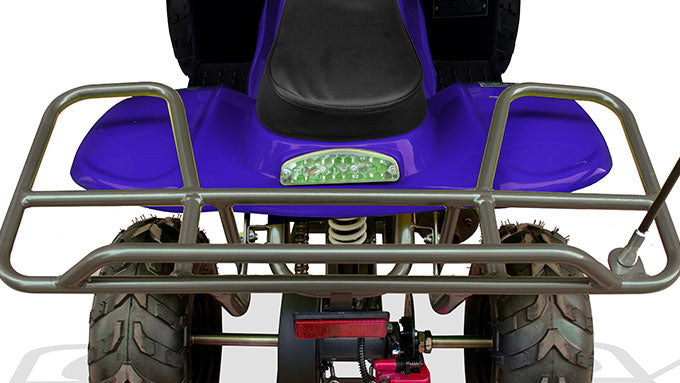 110cc Engine, Big enough high-torque motor to tackle rugged off-road terrain. Open up the twist grip throttle and let those horses sing with the perfect blend of 5.2KW of grease lightning and pure unfettered freedom. Air cooled Engine designed to prevent overheating. No more worries extra engine maintenance. Powerful & Stable 4 Stroke Electric Start Engine, Remote control engine kill switch.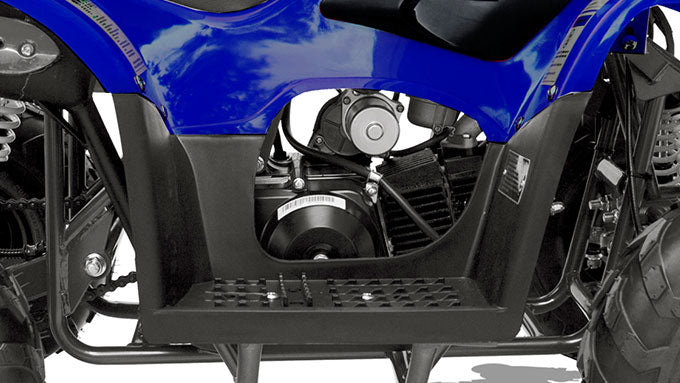 This 4-wheeler is big and powerful enough for off-road terrain, and can carry up to 220 pounds of age 14+ adolescent fun.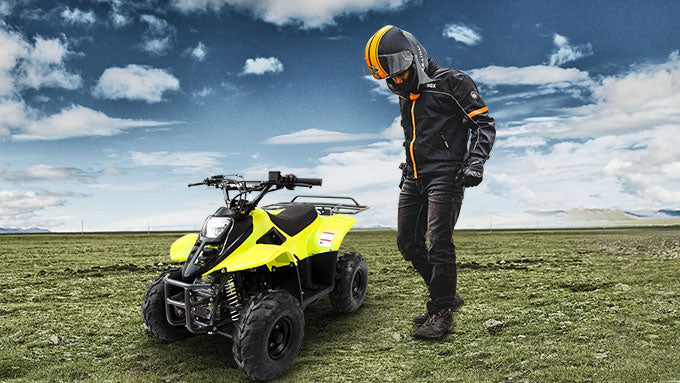 This ATV is by far the best ATV for Kids training riding for outdoor fun and entertainment. Take to the dirt for some serious action-packed fun with this powerful Dirt Quad ATV Bike. Hop on and get ready for some serious fun, because with the gas powered Dirt Quad ATV Bike, the thrill of the trail awaits.
Twist-Grip Variable-Speed Acceleration Control Hand-Operated Disc Brake, Knobby Air-Filled Tires.
This bike has all the details that set it apart from toys - an internal gear and self-adjusting chain, front and rear suspension.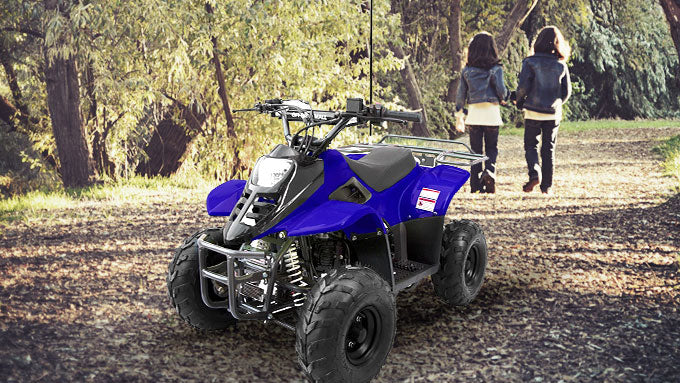 Parents will appreciate that this machine grows with the rider by featuring an upgraded 110cc engine, a new ergonomic design that is specifically sized for a wider age range (6+ year olds), and parent-adjustable speed control, enabling youth riders to enjoy it longer.